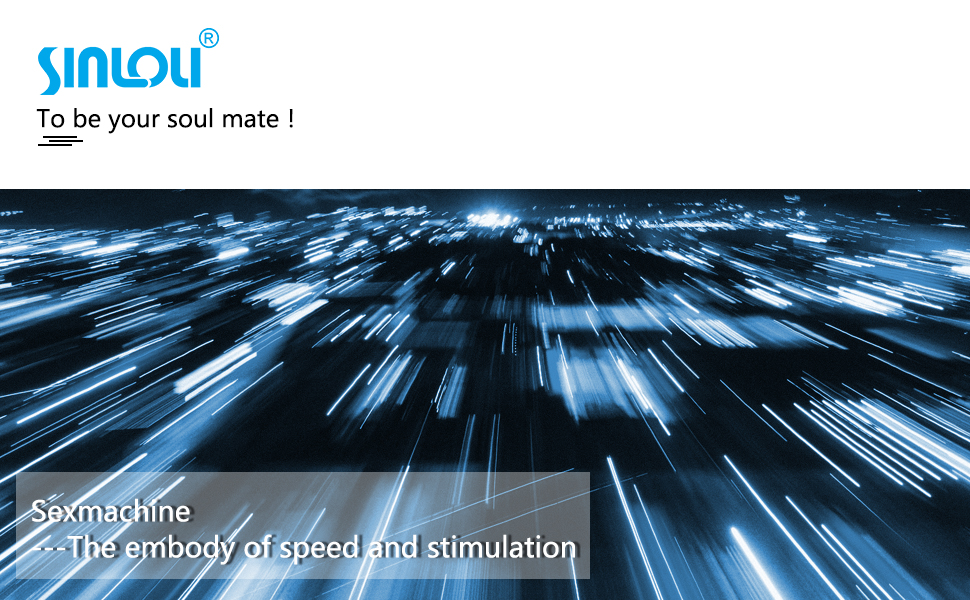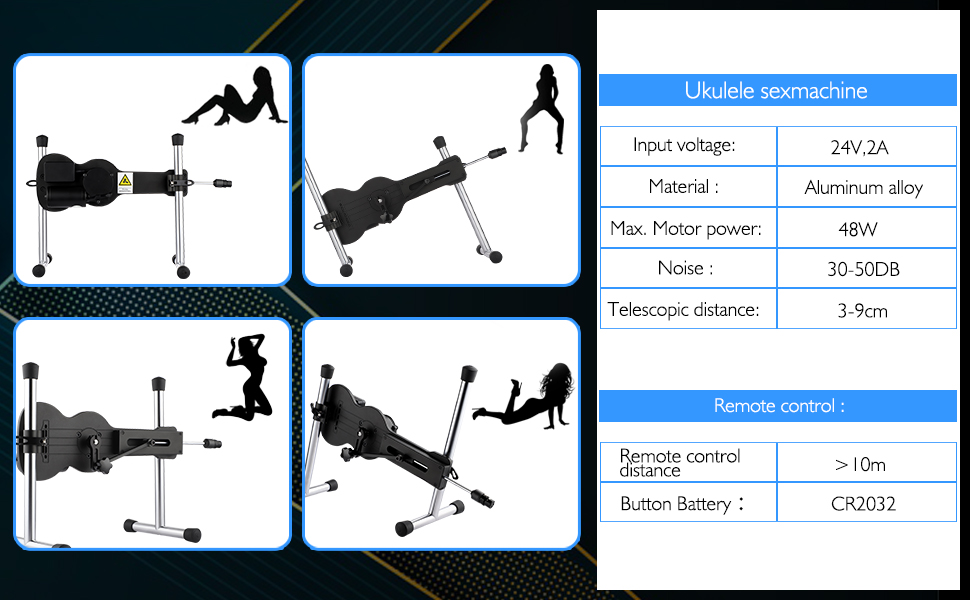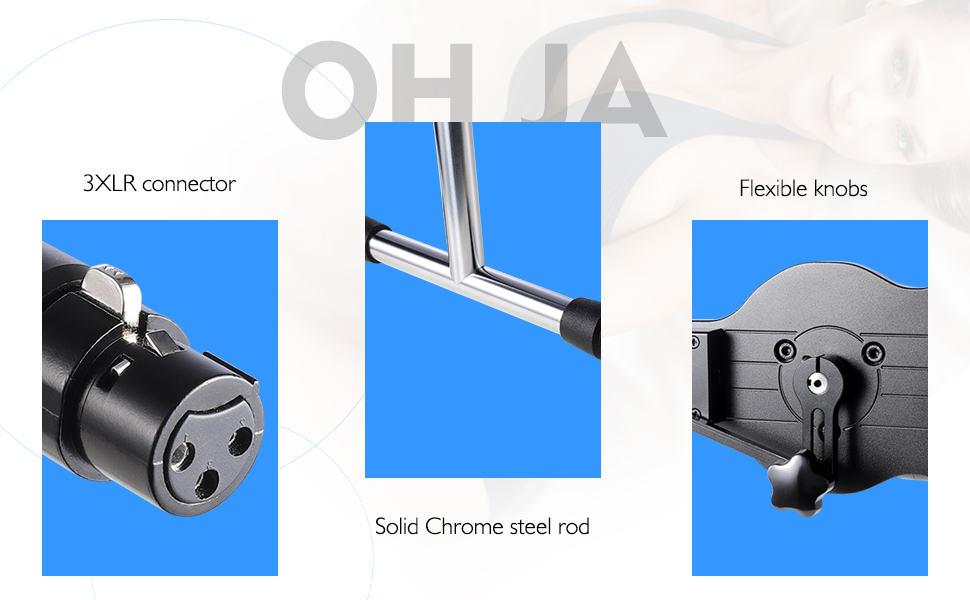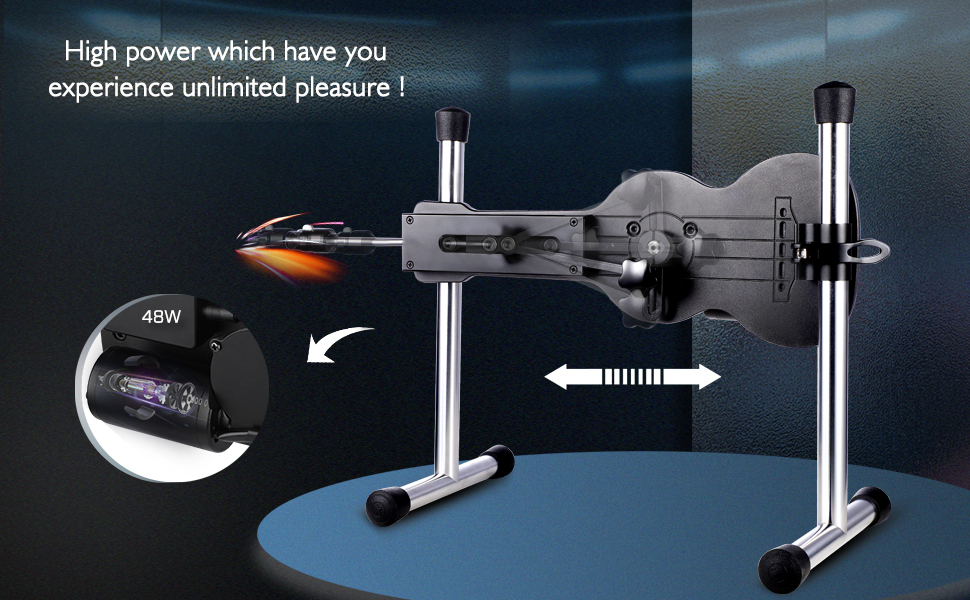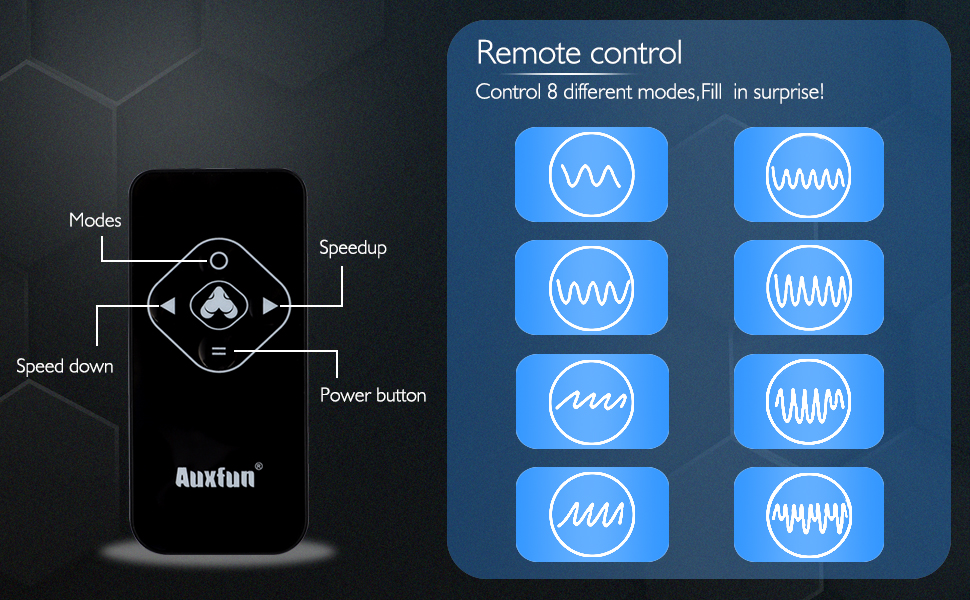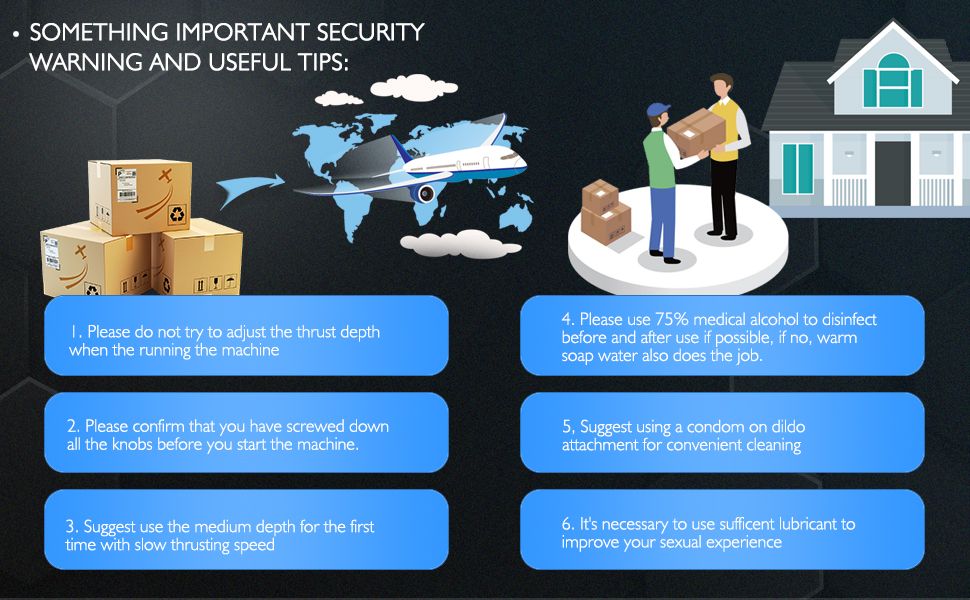 Sinloli New Premium Ukulele Sex Machine has independent and developed design, is based on the shape of a small Ukelele—the main body is no longer than the length of your elbow to your hand, mainly made of aluminum alloy material and stainless steel, sturdy hold the floor as your expectation, a remote control with built-in programs, and allows you to experiment with different positions with its easy-to-adjust construction.
A "good quality" in the sex toy industry means, first and foremost, safe materials. It is now widely known that silicone is the safest sex toy material to use around our private areas, highly durable and easy to clean, body-safe, and non-toxic, which was used in our matching attachments dildos materials.
The Max power of this thrusting sex machine is 48W, and the Stroke length is 1.2- 3.5 in, which brings you more power and stronger possibility during couple pleasure or solo play.
This quality adult sex machine was controlled via wireless remote control, randomly change 8 multi-modes and speed up/ down its speed or pause as you want, and enjoy it without any worries about orgasm stimulation.

The connector of this device itself is a 3XLR connector. What's more exciting is this bundle also matches a 3.5'' suction cup adapter and a Kliclok System adapter, which will satisfy you with a richer pleasure. The machine is 0-80 degrees angle-adjustable, so you can enjoy all sex positions.
You can enjoy numerous hours of unlimited fun without the fear fo Sinloli machine toppling over!
PRODUCT PARAMETERS:
Power Input: 100V-240V, 2A
Output: DC 24V-2A
Motor Power: 48W
Noise: 30 - 50 dB
Connector Type: 3XLR Connector
Stroke Length: Approx. 1.18 - 3.54 inches
Adjusting Angle: Approx. 0 – 80 degree
ATTENTION:
1. Please make sure power cable is switch off before plug in the socket.
2. Speed change back to starting basic speed if press modes first and then speed up/down.
3. 5% speed up/down for each time if press the speed button for a time.
SOMETHING IMPORTANT SECURITY WARNING AND USEFUL TIPS:
1. Keep the circuit part away from the water, avoiding circuit faults.
2. Please do not try to hold back the telescopic shaft when the machine is working.
3. Please don't sit at the machine completely, that may damage the machine stand.
4. It is normal to get warm when machine is working, we suggest not use the machine continuously over 60 min.
5. It is necessary to use some lubricant and condom to improve your sexual experience.
PACKAGE INCLUDING:
1 x Sex Machine
1 x Standard Silicone Dildo
1 x Suction Cup Adapter
1 x Kliclok System adapter
1 x Black Silicone Dildo
1 x Extension Tube
1 x Wireless Remote Control
1 x User Manual
Warning!
Please cherish and love your toys, please do not mix TPE and Silicone toys together to avoid chemical reactions.