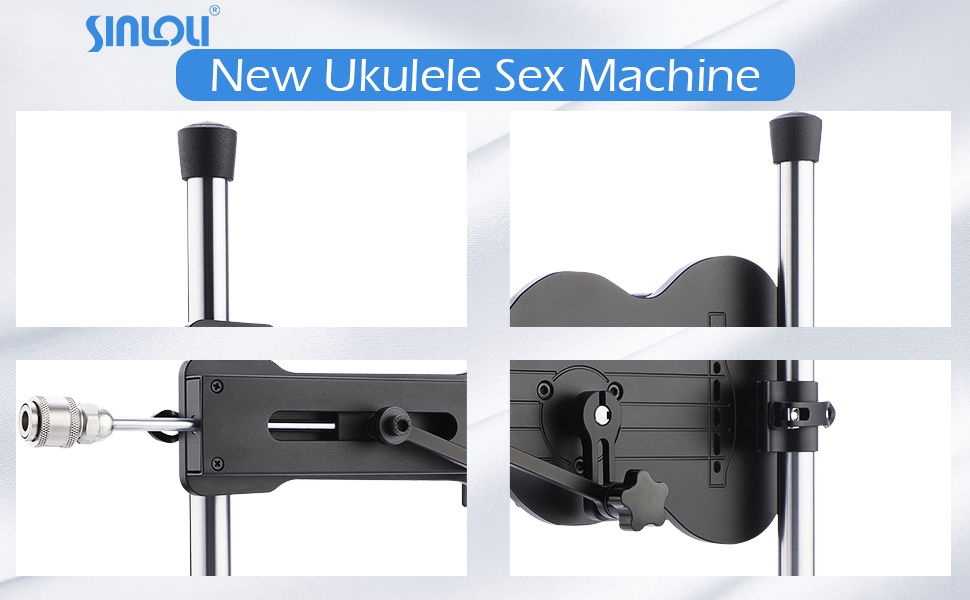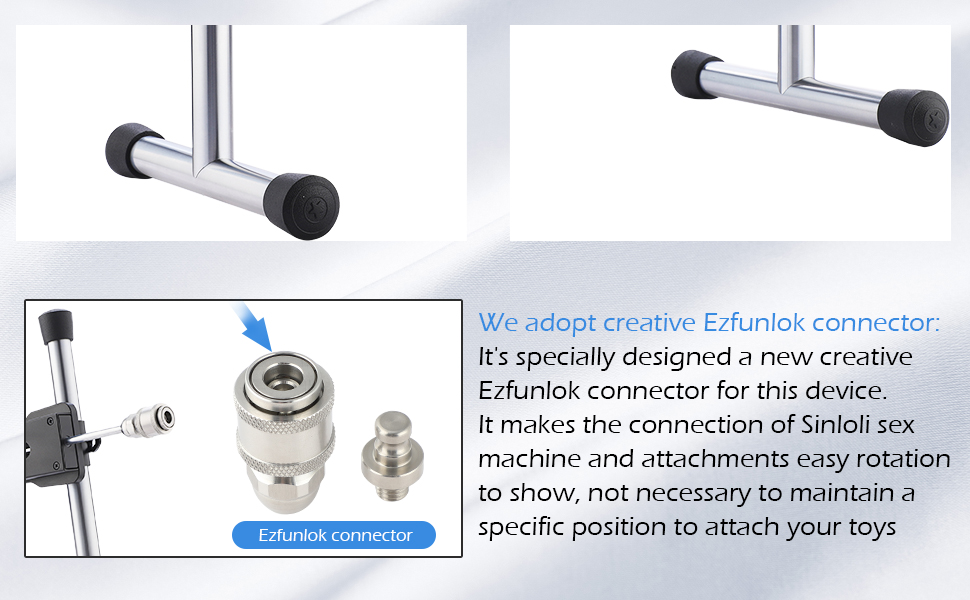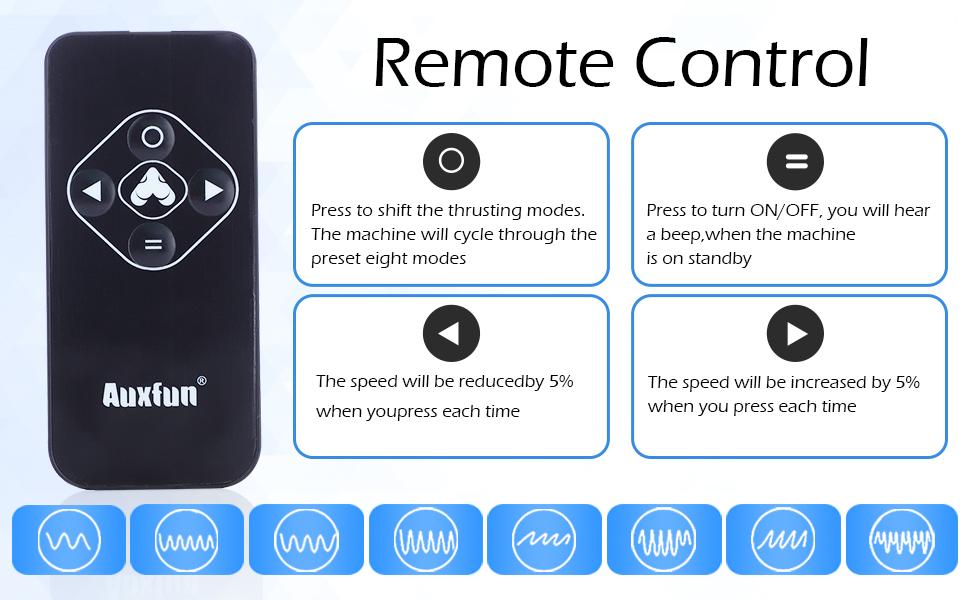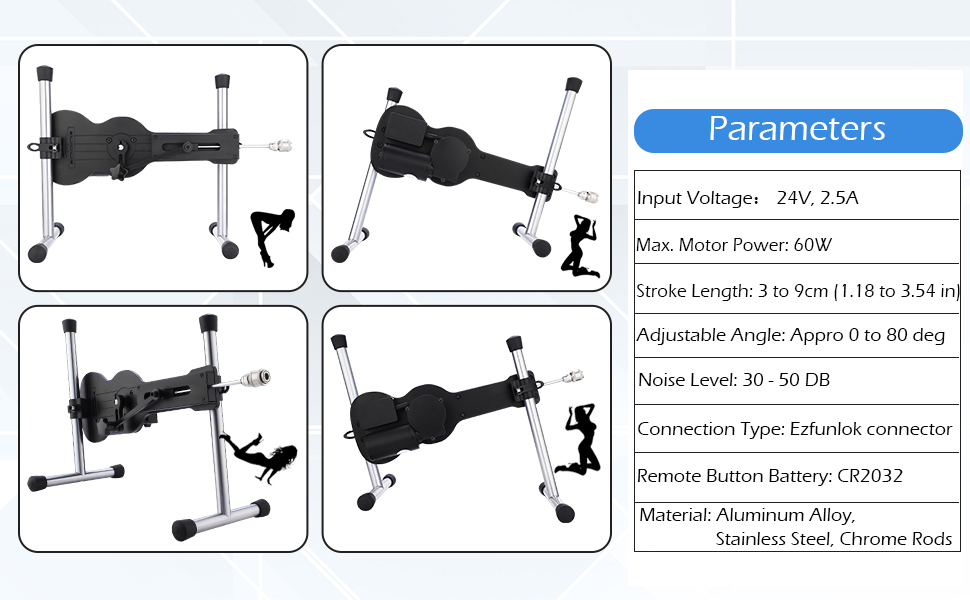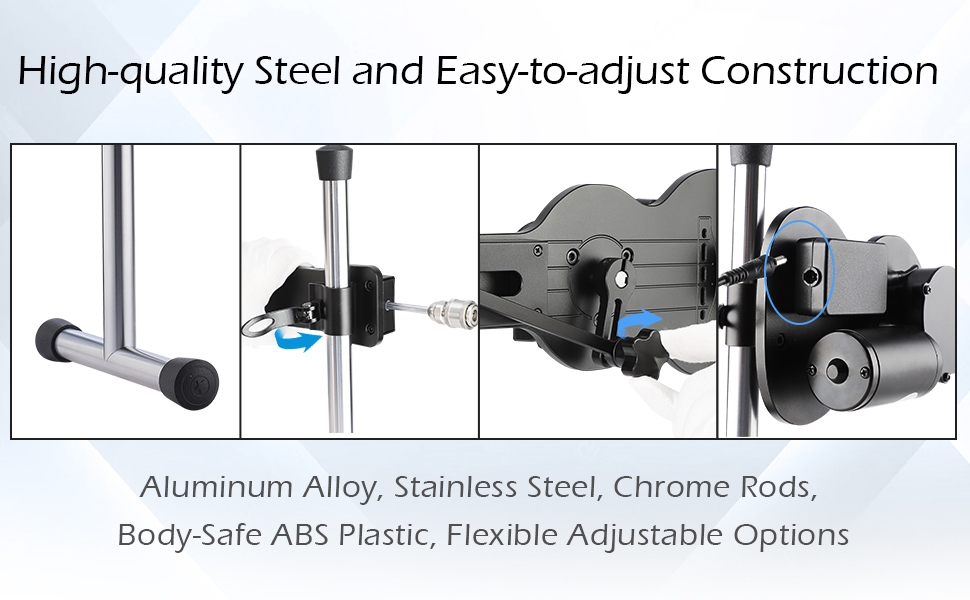 If you are looking for variety, this is the machine for you. It is a high-tech machine that reinvents itself and does many things differently and better
Vibrator, dildo or other sex toys haven't been fun for a long time? This machine is now the right choice, because thanks to the many different possibilities as well as the hands-free use, this awesome and unique fucking device is an experience in itself.
The sex machine is suitable for both genders, thanks to the newly invented Ezfunlok connector and available attachments. In addition, the device is very small and light, so it can even be taken along on trips and fits super easily in your suitcase, backpack or handbag.
Thanks to the newly designed Ezfunlok connector, all toys can be exchanged quickly and easily, contrary to the usual connection types on the market, with the Ezfunlok it is not necessary to maintain a certain position to attach your toys, also the connector allows the easy rotation of the attached toys, which can also bring new and unknown feelings into the play. The connector also allows you to use your existing sex toys and vibrators, which not only saves money but can also breathe new life into existing toys.
The high power and extremely powerful motor not only allows for fast movements but also deep and continuous thrusts, this is also independent of the set stroke depth, so even larger toys or toys with a little more resistance can be used without any problems. Due to the stable construction made of aluminium and stainless steel, the machine offers enormous stability and can also be ideally adjusted for all positions and can be used in an handheld-mode for even more pleasure (don't touch the moving parts!).
Assembling the ukulele does not require much time or manual dexterity. No tools of any kind are needed either. The basic body is already completely ready for use and only the two solid stainless steel feet need to be attached to the machine. To do this, simply open the two clamps or screw them open loosely. Insert the legs into the brackets, adjust the angle as desired, clamp them tight and you're done! That's it!
Care and cleaning: The unit should be checked before and after use. This mainly concerns the connector, the feet-clamps and the electrical parts (cable, plug). When cleaning, it is really only necessary to clean the toy thoroughly. There are suitable cleaning agents on the market that do not harm the material but still remove any dirt and kill germs. The machine itself can be cleaned with a damp cloth.
Visual description: The sex machine's compact design is shaped like a small ukulele, bringing with it an exotic touch and a certain innocence. The base body is made of a high quality black painted aluminium alloy. The two feet and the moving parts are made of stainless steel and optically stand out slightly against the black
unit. With its unique ukulele shape, the machine jumps right into your face and makes you want more. The remote control is moulded from a high quality plastic and allows quick and precise control without slipping out of your hand.
The combination of high quality and stainless materials makes the Ukulele Sex Machine a faithful companion for many great and fun hours on which you will still find your fun and enjoyment in a few years.
PRODUCT PARAMETERS:
Features: Lightweight, high-quality material
selection, variable adjustment options.
Material: Aluminum Alloy, Stainless Steel, Chrome
Rods, Body-Safe ABS Plastic.
Power Input: 100V-240V, 2.5A
Output: DC 24V-2A
Motor Power: 60W
Noise: 30 - 50 dB
Connector Type: Ezfunlok Connector
Stroke Length: Approx. 1.18 - 3.54 inches
Adjusting Angle: Approx. 0 – 80 deg
Total length 42 cm (16.5 inches)
Total Height 31 cm (12.2 inches)
Weight 5 Kg (11 lb)
PACKAGE INCLUDING:
1 x Upgraded Sex Machine
1 x Standard Silicone Dildo
1 x Suction Cup Adapter
1 x Extension Tube
1 x Anal Dildo with Suction Cup
1 x Extension Tube
1 x Masturbator
1 x Remote
1 x User Manual
ATTENTION:
1. Please make sure power cable is switch off before plug in the socket.
2. Speed change back to starting basic speed if press modes first and then speed up/down.
3. 5% speed up/down for each time if press the speed button for a time.
SOMETHING IMPORTANT SECURITY WARNING AND USEFUL TIPS:
1. Keep the circuit part away from the water, avoiding circuit faults.
2. Please do not try to hold back the telescopic shaft when the machine is working.
3. Please don't sit at the machine completely, that may damage the machine stand.
4. It is normal to get warm when machine is working, we suggest not use the machine continuously over 60 min.
5. It is necessary to use some lubricant and candom to improve your sexual experience.